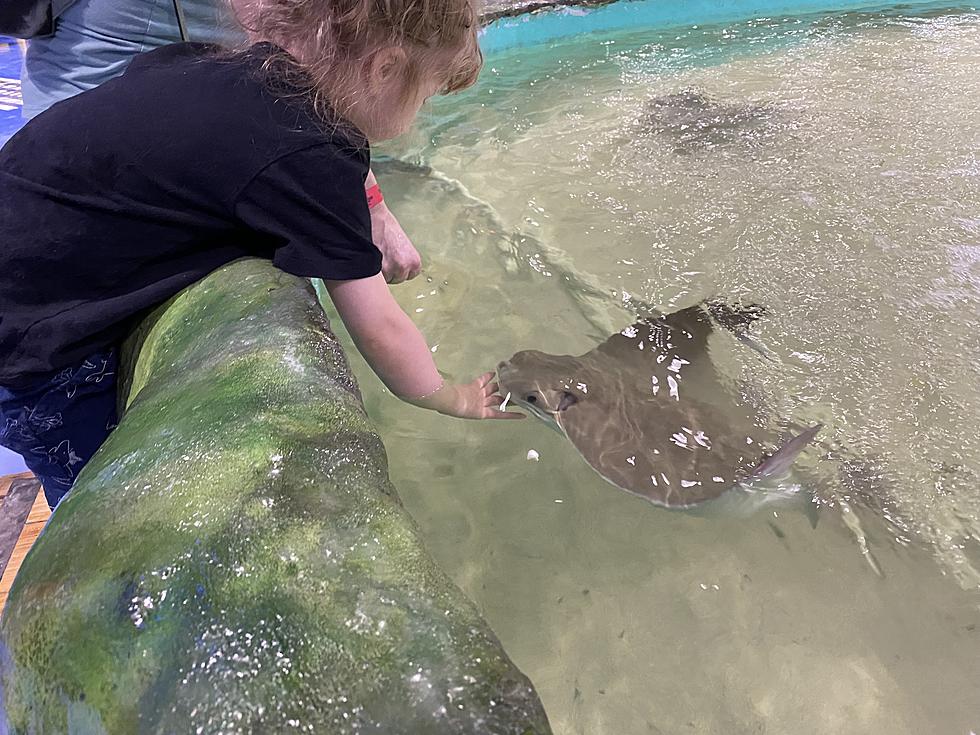 Stingrays Love Being Fed by Zoo Visitors in Spokane Mall
Pete Christensen
If you visit NorthTown Mall in Spokane, don't forget to feed the stingrays.
Spokane gets a lot of criticism from some folks living in Tri-Cities. Sure, it has its problems like any city, but it also has a lot of character. Riverfront Park is absolutely breathtaking with views over Spokane Falls with several bridges you can walk, and there are plenty of trails and things to do.
With all of the things one can do in Spokane, my family made plans to visit the mall. Why on earth would we do that when we live just five minutes from the Columbia Center Mall in Kennewick? Because the NorthTown Mall has a zoo.
How much does it cost to visit Blue Zoo?
We're learning pretty quickly now that our daughter is three that taking a family out is pretty expensive. The cost of admission for my wife and me was $16.95 each, while our daughter got in for $13.95. The passes were good for the entire day so we were able to go eat and come back because my daughter loved the zoo.
What's it like to feed a stingray?
If you're feeling hesitant about sticking your hand out for a stingray, don't. They only have teeth in the back so if you don't handle the food exchange correctly, they just gum and suck at your hand. My daughter had a great time petting the stingrays as they circled by in search of food. It does cost extra to feed the animals at Blue Zoo, but it wasn't too much more.
Is it worth the visit?
My family had a great time on our trip to Spokane. We visited Riverfront Park, grabbed some amazing burgers, but the highlight for our daughter was the visit to Blue Zoo. That's what really matters.
You Can Feed Stingrays & Tortoises in the Spokane Mall
Hold up, there's a zoo in the NorthTown Mall in Spokane? Strange but true, and fun too! Blue Zoo is one of the more unique experiences for those that want to visit Spokane.
KEEP LOOKING: See What 50 of America's Most 'Pupular' Dog Breeds Look Like as Puppies