What is Drag?
According to the dictionary, a Drag Queen is:
a performer (typically a man) who adopts a flamboyant or parodic feminine persona, with glamorous or exaggerated costumes and makeup.
"Typically a man" is the key phrase there, as our collective perception of drag is that of a male, dolled-up like a famous icon such as Dolly Parton, or Marilyn Monroe, and doing so in a humorous manner.
However, if a woman were to dress up as, say, Charlie Chaplin, or a bearded lumberjack, that is also drag.
And performers like Cassandra Peterson, who dons costume to become Elvira, Mistress of the Dark, also refers to her character as drag. Does that mean that Halloween costumes are drag? That all Cosplay is drag? Those are questions for the Cosplay and Drag communities. Fortunately for you, one of the Northwest's leading drag performers is answering questions like that in the Tri-Cities on June 16th.
Are All Drag Queens Gay?
Many Drag Queens are gay. Evidence would suggest most Drag Queens are gay. But humans of all sexual orientations can, in fact, be a drag performer; gay, straight, trans, bisexual... LGBTQ+.
Who is Ceasar Hart?
Ceasar Hart is a  "Drag King", who has been performing in the Pacific Northwest for over a decade. In addition, he has co-hosted stages for Seattle Pride, and Seattle Pride Fest.
What Does Ceasar Hart talk about?
Drag culture, the empowering aspects of drag, the importance of drag in the LGBTQ community, and how drag can even be a life-saver for some people.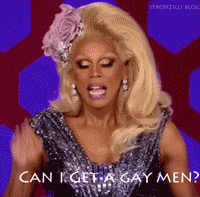 Where Can I See Ceasar Hart's Lecture?
Columbia Basin College Arts Center
405 S. Dayton St.
Kennewick, Washington 99336
Is There a Dress Code?
Come as you are, or come as someone else.
See Hip-Hop Artists Who Embrace Being Gay, Lesbian or Bisexual
Look At the Amazing Costumes You Missed at Boise's 2022 Gem State Comic Con
The second annual Gem State Comic Con took place at Expo Idaho on Saturday, April 9.