How To Win Post Malone Tickets On Facebook
Post Malone 12 Carat Tour
How Do I Win Post Malone Tickets?
Watch your Facebook feed for your chance to win tickets. You'll see instructions to comment on an image. The first two people to comment will win tickets. For a complete list of contest rules, visit this page.
When Can I Win Post Malone Tickets?
We will be giving away Post Malone tickets June 20th through 24th. Time of day will vary.
How Do I Get My Tickets if I Win?
They will be e-mailed to you.

Which Post Malone Show are the Tickets For?
Tickets are for the Post Malone and Roddy Ricch concert at Climate Pledge Arena in Seattle, November 5th at 8pm.
Why is It Called the 12 Carat Tour?
Tour is in support of Post Malone's new album, 12 Carat Toothache.
Where Can I Buy Tickets to see Post Malone at Climate Pledge Arena?
While tickets last, you can purchase them here.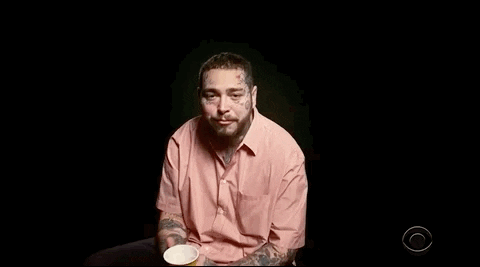 Why is It Called Climate Pledge Arena?
Fossil fuels are not in daily use at Climate Pledge Arena. Instead, everything is electric, or solar.
There will be no single use plastic cups or bags at Climate Pledge Arena (starting in 2024).
Great efforts are made to conserve and reuse water wherever possible, from water-bottle re-filling stations to the ice on the NHL hockey rink.
Waste is composted and recycled.
Do I Have to Wear a Mask to the Post Malone Concert at Climate Pledge Arena?
According to the Climate Pledge Arena Website:
In compliance with local health authorities,
Climate Pledge Arena will no longer require guests
to wear a mask, provide proof of vaccination or a negative test
to attend games, concerts, or events.

Additional requirements like mask wearing,
proof of vaccination or a negative test is up to the
discretion of the event, and may require additional verification.
Please see each event page for the event's specific requirements.
And they add:
Please do not attend an event at Climate Pledge Arena if you have tested positive, been in close contact with someone who is positive, or are experiencing symptoms.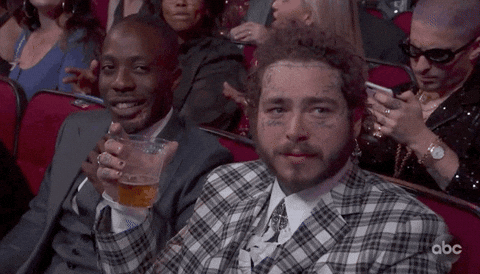 Anything Else I Should Know Before Going to the Concert?
You can get the full rundown of prohibited items and such here. But a heads-up: I'd leave my vuvuzelas and cow bells at home.
June 2022 New Music Releases
2022 Billboard Music Awards Red Carpet: See All of the Fashion!
See all of the looks from the 2022 Billboard Music Awards red carpet, below.
10 of the Most Memorable Concerts at Kennewick's Toyota Center
Check out 10 memorable concerts that happened at the Toyota Center through the years.