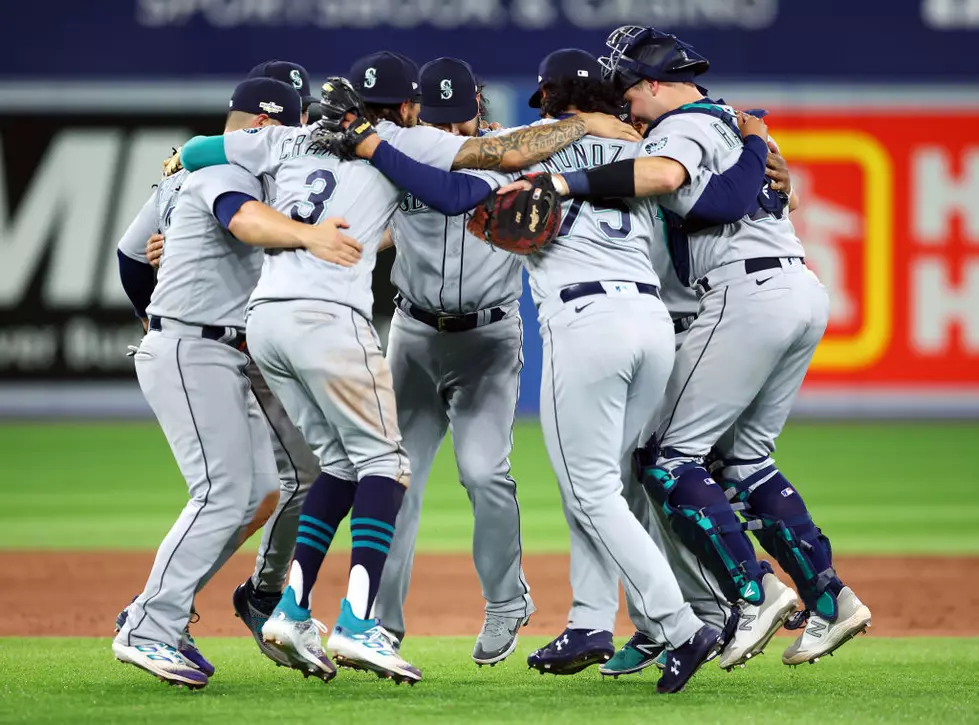 Is This Seattle's Year? Mariners Win Game 1 Against Toronto [PHOTOS]
Getty Images
The Seattle Mariners came on strong, winning Game 1 of the American League Wild Card series 4-0 against the Toronto Blue Jays.
The Mariners got their runs in early, thanks in large part to Cal Raleigh's 2 run homer in the first inning. And Luis Castillo pitched 7 scoreless innings (and change), the longest shutout start in M's franchise history.
Let's look at some pictures from the night.
Seattle Mariners Win Game 1 of AL Wild Card Series
Highlights from the M's 1st post-season victory in 21 years.
Seattle Mariners End Playoff Drought, The Big Day In Photos
The last time the Mariners went to the playoffs was 2001. They won 116 games that year.
The 100 Greatest Sports Legends in Washington & Oregon History
Whether they were born here, grew up here, went to college here, or played professionally here, these are the athletes you can't forget if you're from the Pacific Northwest.