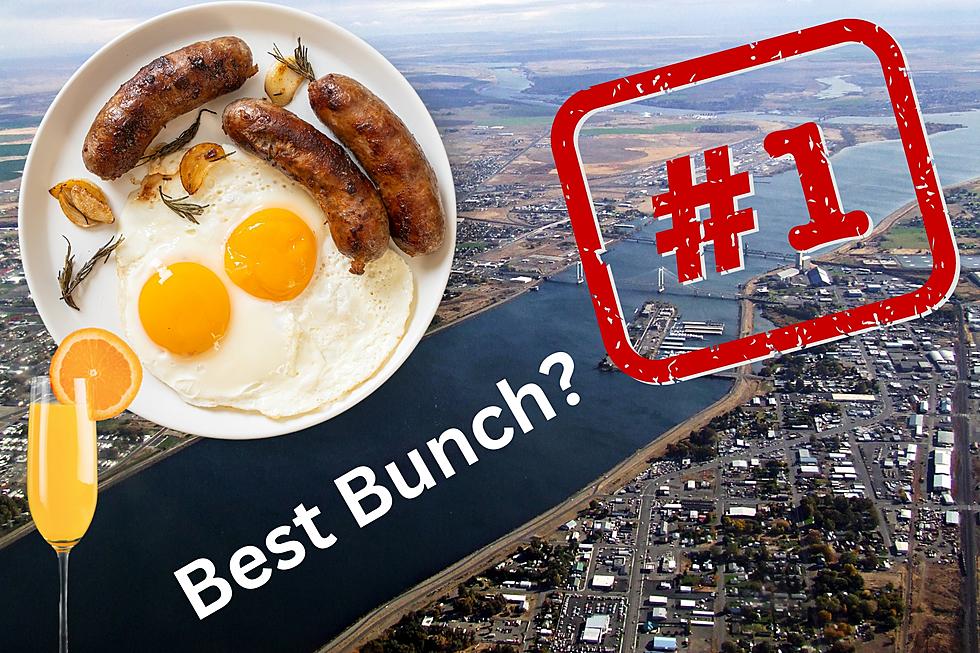 5 Tri-Cities Brunch Spots That Will Wow Your Taste Buds
Canva
I've recently decided that I need to get out more to local Tri-Cities businesses.
My husband, Jeff and I love experiencing restaurants. And, there are a lot of those in Tri-Cities! Our favorite meal is breakfast. Recently, we had a wonderful brunch experience at Lu Lu Craft Bar and Kitchen in Richland. The coffee was piping hot and my scrambled eggs, bacon and potatoes were fantastic. Since it was brunch, Jeff enjoyed a classic cheeseburger. I noticed a lot of customers were sipping on mimosas. I inquired and learned from our server, that the bottomless mimosa is a popular choice. I ordered and it was the perfect compliment to my already tasty order. This got me wondering. There must be other restaurants serving brunch.
I asked on Facebook Where's the best brunch in Tri-Cities?
A lot of people answered with some really great responses. Some places I'm familiar with. Others, not so much. A newcomer to Tri-Cities is Bougie Brunch on Kennewick Avenue in Kennewick. It opened in 2022, serving everything from omelets to pancakes, french toast, sandwiches, salads, and a full menu of bougie drinks.
Another place recommended is the Lodge at Columbia Point, Drumheller's Food & Drink. This place has it all! Granola, yogurt, waffles, omelets, salads, and sandwiches. It's on the river in Richland, so there's an amazing view.
If you LOVE breakfast, check out some other restaurants in Tri-Cities serving delicious options.
Tri-Cities, Washington Restaurants Serving Delicious Breakfast
You know what they say, breakfast is the most important meal of the day. Whether it's eggs, oatmeal, or cereal, it's always best when you can start your day with a balanced meal. Maybe a fluffy omelet, or pancakes, breakfast is most enjoyed with others. But where can you go to get a great breakfast in Tri-Cities, Washington? Let us show you!
10 Best Places to Get an Ice Cold Refreshing Beer in Tri-Cities
Where can you go to relax and unwind, and enjoy a refreshing, cold beer in the Tri-Cities? We've compiled a list of 10 fabulous venues that not only have a variety of beers on tap but also serve food. Pick a spot and enjoy one or all of these fine breweries in Tri-Cities!
Most Outstanding Italian Restaurants in Tri-Cities
Mamma Mia! We have the best Italian restaurants in Tri-Cities! Pick your pasta and your sauce. Maybe some bread to mop up all the sauce? All price ranges, kid-friendly or just the adults. Maybe for date night or family night, these are the 8 popular places in the Tri-Cities area for a delicious Italian dinner.