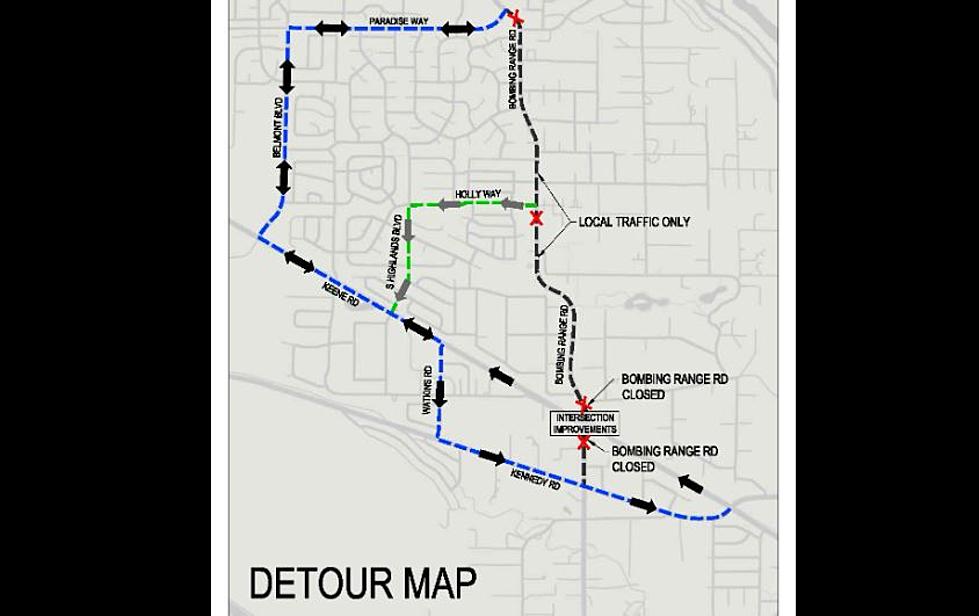 Big Paving Project Will Affect Traffic–Bombing Range and Keene RD
W Richland paving detour map (City of West RIchland, WRPD)
Commuters, a heads up about another paving project that will have detours next week.
Final paving project near Bombing Range and Keene Road
West Richland officials are reminding drivers the final phase of a major paving project will be happening next week, slated for October 4-5.
The City will be finishing up paving in the area of Bombing Range Road and Keene. According to the city:
" , , : , :."
The city added:
"Keene will remain open for westbound traffic during paving, no turns will be allowed at Bombing Range Rd. Detours will be in place using Paradise Way, Belmont Blvd, Keene Rd, Watkins Way and Kennedy Rd. Secondary routes will include Holly Way and S. Highlands Blvd."
If bad weather occurs, it could delay the project or result in longer detours than what is planned, or it could be adjusted to later in the week.
More information can be found by clicking here. 
LOOK: Route 66's quirkiest and most wonderful attractions state by state
Stacker
compiled a list of 50 attractions--state by state--to see along the drive, drawing on information from historic sites, news stories,
Roadside America
, and the National Park Service. Keep reading to discover where travelers can get their kicks on Route 66.