Proof That Butts Are Seattle's Not-So Secret Obsession
Getty Images, Canva
When people think of Seattle, they think of the Space Needle. If you don't, you're the weird one. Because this futuristic looking tribute to big d*** energy is the number one tourist attraction in the Emerald City.
As such, you may suppose that this Pacific Northwest metropolis fancies phallic symbols as much as other overcompensating cities like New York (the Empire State Building), Los Angeles (Capitol Records), or St. Louis (the Arch). And to look at the skyline, your assumption would seem correct, as bigger and taller buildings are always being built by men with a smaller button than the last guy.
However, Seattle is much more outspoken about their real obsession: butts. 
Here's the proof...
Baby Got Back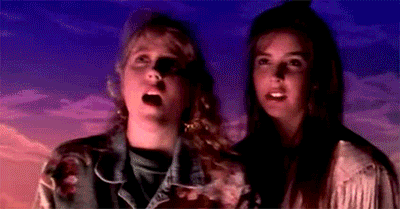 Under his stage name Sir Mix-a-Lot, Seattle's Anthony L. Ray penned the #1 hit song "Baby Got Back."
In the song, Ray professes his love for a big, round tookis. He loves big butts, and he cannot lie. He likes them stuffed deep into tight jeans. He's beggin' for a piece of that bubble. In fact, his anaconda "don't want none unless you've got buns, hun."
Seattle Mariners
Cal Raleigh is a catcher for the Seattle Mariners whose nickname is "Big Dumper."
The moniker Big Dumper comes from fellow Mariner Jarred Kelenic, who had taken notice of his teammate's larger than average caboose.
Dr. Frasier Crane
Another musical piece of evidence that Seattle is obsessed with the derriere is the closing theme to esteemed radio psychiatrist Dr. Frasier Crane's advice program. In it, the fictional Dr. Crane sings about "tossed salad and scrambled eggs."
Seemingly non-sensical, the "tossed salad and scrambled eggs" phrase is actually slang for an activity that would make the Kama Sutra blush. Suffice it to say, if you know what it means - good for you. No one wants to kink shame you. But if you don't know what it means... You don't want to. I mean it. Do not Google it.
Butts in Seattle News Media
I know these things are better in threes, but I have to mention one last, irrefutable bit of evidence that Seattle is obsessed with butts.
You may not realize it, but the city is very nude-friendly. There are nude parks, and nude events - including naked bicycling. Local media covers some of these events, making sure not to show the news-viewing public exposed private parts. Except for the butt. They'll show the butt. Oh, they may choose to blur it a little, but they'll still show it. Because they're obsessed with it.
Butt Before We Go
Perhaps one day people will openly admire the bottom of the Space Needle as much as the top. But one thing is certain... Now that you know Seattle is obsessed with butts, you'll never be able to un-know. So, the next time you walk down a Seattle Street, hold your head up high. And keep your gaze on that butt.
Note: This article was inspired by a Twitter thread from the butt-observant comedian Josh Gondelman, and his equally butt-aware followers. Thank you for bringing this important issue to my attention. It needed to be said.
12 Things You Should Never Do At A Seattle Seahawks Game
Seattle Seahawks Game Images from the 1980's
A collection of images from the Seattle Seahawks seasons in the 1980's.