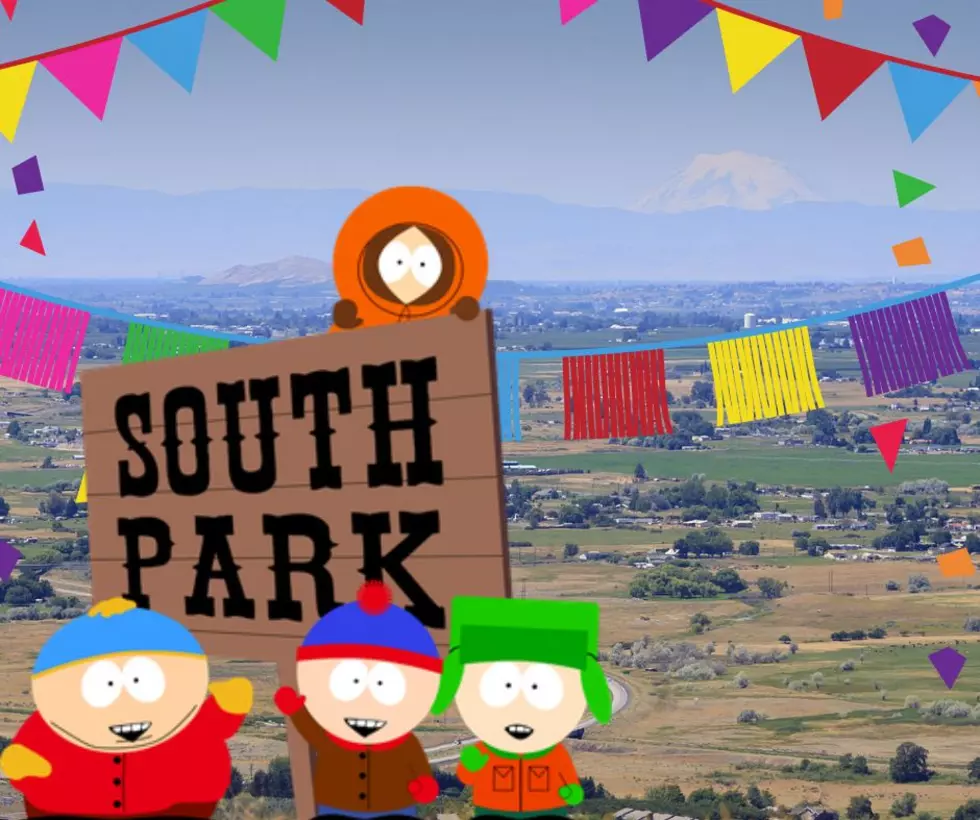 Does Yakima Want a South Park Themed Restaurant or need it?
Yakima Dme Canva
Does Yakima Want a South Park-Themed Restaurant or Need It?
Would a South Park-themed restaurant work in Yakima? South Park has been on the air since 1997 and has ruled the airwaves well into the 2020s. Success from their animated television show has given South Park creators, Trey Parker and Matt Stone, the chance to make their wildest dreams come true, including hosting a live concert at Red Rocks Amphitheater, to even buying the favorite restaurant chain from their childhood, Casa Bonita in Colorado.
The South Park-themed restaurant in the TV show is not called "South Park Restaurant" though. It's called "Castle Bonita", and we think the real version, Casa Bonita, would be the perfect fit for the Yakima Valley. 
Do we need a Casa Bonita here in the Yakima Valley? YES!
Do we want a Casa Bonita in the Yakima Valley? YES!
Why Casa Bonita Restaurant Belongs in Yakima
Casa Bonita is a Mexican restaurant that has always gone above and beyond for entertaining its guests. They have some of the craziest ways of doing this, whether it's a puppet show for the kids, live mariachi bands, or cliff divers. Yes, they have real cliff divers and the restaurant actually has enough room for a waterfall and pool for you to dive into headfirst. They also have old-style photo booths, a treasure cave for kids, and a whole lot more. It seriously feels like a theme park!
These aren't the only attractions at Casa Bonita, they also have some of the best food dishes in all of Colorado when it comes to Mexican food. However, Yakima is truly ahead of the curve when it comes to amazing Mexican dining, so why not bring Casa Bonita and merge the best of both worlds?
Why Is the South Park TV Show Involved in the Casa Bonita Restaurant?
You're probably asking, well what does a Casa Bonita restaurant have to do with South Park? Well, during the pandemic, Casa Bonita was forced to close their doors for good. They had been featured in a few episodes of South Park. Little did everyone know that Parker and Stone absolutely loved this restaurant and held many fond memories of their childhood there. So when they heard the horrible news about the closure, they decided to buy it outright and renovate. Rumors are that more changes are coming to include more South Park characters in the decoration and theme of Casa Bonita.
Would You Go to a South Park-Themed Restaurant? 
If we can get enough people to say yes and reach out to us, we could have a chance of sending the responses to Matt Stone and Trey Parker! What's the worst that can happen, we get an episode about Yakima on South Park? Sign us up!
Check out the clip from this episode that features a lot of what's inside Casa Bonita!
Warning NSFW
LOOK: Here are the best small towns to live in across America
What Are the Signature Drinks From Every State?