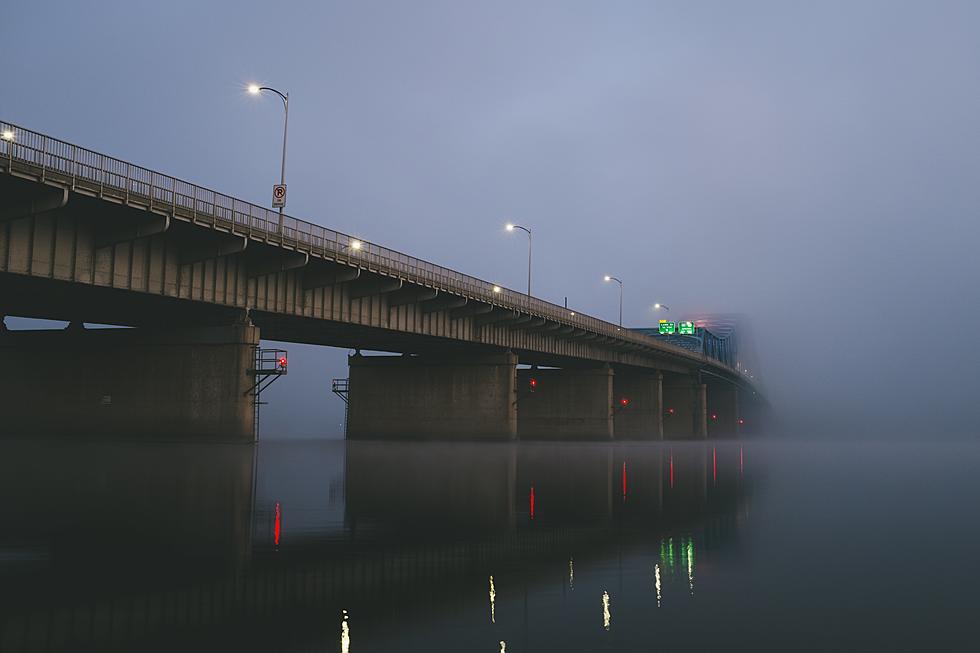 Here's everything you need to know about Tri-Cities, Washington.
Whether you're looking for some hidden gems you have yet to discover, just moved to Tri-Cities, or are eager to tell me how wrong I am; this post has what you need.
Tri-Cities is one of the fastest-growing communities in the entire nation, with an expected 40,000 more people expected to move to Pasco in the next decade. Tri-Cities' growth means more businesses both big and small are opening up, which in turn brings more people into town to work those new jobs. It's so cyclical, it bears resemblance to the chicken and the egg conundrum. So, which came first - Pasco or Kennewick? Well, Ainsworth was first but when Pasco was officially incorporated in 1891, Pasco gradually gobbled up Ainsworth until there was no more. Pasco has the unique claim of hosting the Lewis and Clark Expedition, as they camped out in modern-day Sacajewa Park.
For years, Kennewick has been the business and social hub in the Tri-Cities. The mall is in Kennewick as is the Toyota Center, and most of Tri-Cities' oldest businesses are in Kennewick. While not as old as Pasco, Kennewick has some history. Incorporated in 1904, Kennewick has uniquely flourished during historically bad times across the country. Kennewick experienced growth during the Great Depression and Hanford kept people employed during the Great Recession. Historic downtown Kennewick and Clover Island are must-visit spots for locals and visitors alike.
Kennewick continues to be the largest town in Tri-Cities, and one of the biggest in the entire state. But its stranglehold on the local food and business scene is starting to give way.
World War II led to a surge in population in Tri-Cities.
While Richland was formally incorporated in 1910, it wasn't much more than a small farm town for the first three decades of its existence. Until the start of WWII, Richland's population was about 300. The construction of the Hanford Nuclear Reservation saw an influx of government workers needing temporary housing while they worked on the Manhattan Project. If you worked at Hanford during the war, the government planted trees in your yard and gave you free lightbulbs. By the end of the war, Richland's population had ballooned to 25,000 people and the temporary alphabet homes that were meant to be torn down, well uh, never got torn down. If you want to buy one, they're being sold for about $250,000 now, which is wild. Richland's Uptown Shopping Center is a popular social hub for people that want to shop at unique stores, take in some music, or drink with friends.
What things are there to do in Tri-Cities?
So, now that you know the basic history of the Tri-Cities, let's take a dive into the culture. One of the best parts about living here is the food, and the food trucks in Tri-Cities are legit.
25 Tri-Cities Food Trucks You Have To Try Before You Die!
You're going to want to lick the photos - here are 25 Tri-Cities food trucks you'll want to try before you die!
Local business is an integral part of our community, so which local businesses do the locals love the most?
Best Business Reviews in the Tri-Cities
Are you an outdoors person? Try these campsites near Tri-Cities.
5 Amazing Private Campsites Near Tri-Cities
You'll find private campsites available for rent in the mountains, on farms, in the desert, on lakes and rivers. Most will run you from $19 to $40 a night. Here are just a few secluded sites available in Washington and Oregon.
For the hikers, these are the best trails around Tri-Cities.
Here's 3 Cool Hikes Near Tri-Cities
Badger and Candy Mountain are the two most popular local hikes, and for good reason, they're close, offer stunning views, easy parking, and they're fairly easy. But, if you're looking to freshen up your hiking experience without having to drive long distances, check out these three ideas, all within 30 minutes of Tri-Cities.
If you're trying to make breakfast plans, here are some places that might not be on your radar yet.
15 Hole in the Wall Breakfast Places in the Tri-Cities You Simply Must Try
Here are 15 of the best "hole in the wall" breakfast places in the Tri-Cities you simply must try before you die.
One great thing about Tri-Cities is the selection of Chinese food.
10 Best Chinese Restaurants in Tri-Cities, WA
We've done the research, see if you agree. Have you visited any of these restaurants? What's your favorite go-to dish? My friends love the egg rolls at Shang Hai in Kennewick. Have we left anyone out? Are these truly the BEST Chinese restaurants in our area?
How's the dating scene in Tri-Cities?
Real Tri-Cities Craigslist Missed Connections
What does a person do if they feel they've met their soulmate at the Walmart register, but didn't speak up? They turn to Craigslist Miss Connections, of course. Even though there's a 1 in a million chance, these love-struck individuals are desperate to re-connect.
It can get downright steamy!
Kinky and Creepy Missed Connections on Tri-Cities Craigslist Right Now
These eight people felt an instant bond but hesitated to make a connection. So, they took it to Craigslist's
Missed Connections
. Here are eight people in Tri-Cities desperate to find love.
As Tri-Cities continues to grow, however, maneuvering the streets and highways can get a bit complicated.
These are the Worst Areas to Drive in Tri-Cities, Washington
As Tri-Cities continues to grow, the need for bigger and better roads becomes more apparent. You'll see some obvious areas to avoid during rush hour commute traffic as well as some other areas to consider. Avoid these areas if you can during peak driving hours.
What's the weather like in Tri-Cities?
Things That Can Blow Away in a Tri-Cities, Washington Windstorm
Well-known for its wine and rivers, Tri-Cities is also notorious for its wind. The curvature of the basin and proximity to the river makes the howling, swirling winds feel just as at home here as we do. Don't be surprised to see some of these objects get some "mad air" as a good ol' fashioned windstorm stirs it up! Whether it's a trampoline in Pasco or a screen door in Kennewick, make sure you've got everything secured.
Tri-Cities can get pretty hot, too.
Hottest 10 Days in Tri-Cities History
The summer of 2021 was one for the record books in Tri-Cities, Washington. Many thought that the area would see the hottest day in history. See how hot June of 2021 was to the rest of Tri-Cities' recorded history. Note that these temperatures are recorded by the Tri-Cities' official weather station, so it may have been actually hotter.
Maybe you need to preserve your sanity by getting out of Tri-Cities for a little bit. While you're on the road, make sure you give these attractions a look!
Seven Roadside Attractions Near Tri-Cities Worth Checking Out!
needing a road trip on the cheap? Here are seven roadside attractions near the Tri-Cities that are free to check out.
These are the local favorites for grabbing a bite to eat.
Tri-Cities Eats and Sweets We Can't Live Without
Check out these places that we can't seem to live without in the Tri-Cities
But old school Tri-Cities residents still wish these spots were open.
10 Popular Tri-Cities Places That Are Now Gone
Take a walk down memory lane as we explore 10 popular places that are no longer in the Tri-Cities
What do you do when you're craving a milkshake? You visit one of these places!
9 Places in the Tri-Cities That Have the Best Milkshakes!
Who's got the best milkshakes in the Tri-Cities? We know and we've got the list for you below
There's always a chance you run into a celebrity out and about in Tri-Cities.
12 Celebrities You Could Bump Into In The Tri-Cities
12 Celebs You Could Bump Into In The Tri-Cities
You want to know how you get on a Tri-Cities resident's bad side?
8 Things People in Tri-Cities are Sick of Hearing
Tri-Cities, Washington has its own quirks like any town or city. There are things that make people glad they live here and there are things that drive those same people up the wall. These are the things that drive residents of the windy, roundabout-y, desert paradise absolutely nuts.
Did you know Tri-Cities is a popular topic on Jeopardy!?
Every Time Jeopardy! Asked a Question About Tri-Cities
The rich history of Tri-Cities, Washington has been a focus over the years on Jeopardy!
Maybe you were watching the show one night and caught one of the many times Tri-Cities was brought up by the legendary Alex Trebek. From Kennewick Man to Hanford, this is every time Jeopardy! asked a question about Tri-Cities.
What kind of gifts should you buy for someone that lives in Tri-Cities?
12 Fantastical Gift Ideas Only People in Tri-Cities Would Understand
Can't come up with gift ideas? Boy, have you come to the right place. After bombing on a Christmas gift for my wife, I'm willing to be your life coach from the couch. If you're from Tri-Cities, Washington, you can't go wrong with any of these gifts.
If you need to get your kids out of the house, these are the best tubing spots.
10 "Secret" Tri-Cities Tubing Spots Kids Will Love!
Looking for a great place to tube in the Tri-Cities area? Here are 10 "secret" spots worth checking out!
All towns love poking fun at themselves and Tri-Cities is certainly no stranger to that.
50 Tri-Cities Memes That's Make You LOL
Here are 50 Tri-Cities Memes that'll make you bust a gut!
If you're feeling generous, these are the areas in Tri-Cities where you can free your loose change.
The Top 11 Hottest Spots in Tri-Cities For Panhandlers
It seems to me that I've been seeing much more of the homeless community in the Tri-Cities over the past two years. I'm not sure how much of that is due to the pandemic. I see someone panhandling close to every day, and it's usually at one of these locations.