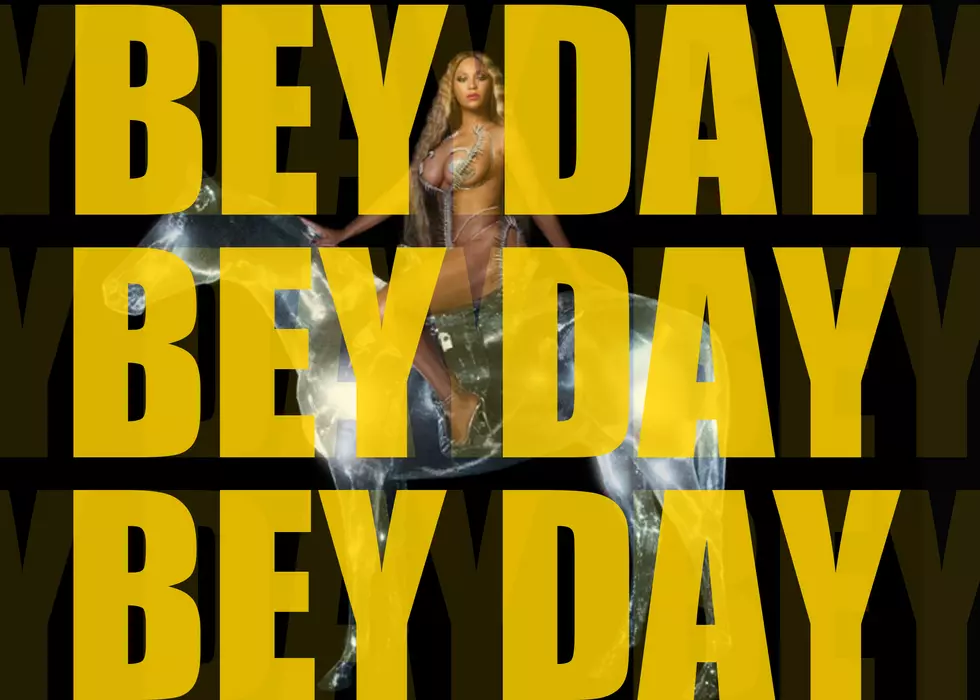 It's "Bey Day" in the Tri-Cities on the New 105.3 KISS FM
Renaissance Beyonce, edit Dan Roberts
"Break My Soul" by Beyonce helped launch the New 105.3 KISS FM a month ago. We were the first in the Tri-Cities to play the record. Just as Queen Bey is important to her BeyHive, she's important to 105.3 KISS FM and our listeners. So we are declaring today, Friday, July 29th, "Bey Day" in the Tri-Cities.
Bey Day is more than just a name. It's more than just lip service. Bey Day is a day-long celebration of our girl, Beyonce. Her new album Renaissance is an important moment in pop-culture history: the first collection of new songs from Beyonce in six years! And you'll hear four of them, one each hour, throughout the day on 105.3 KISS FM. Sound good?
Beyonce's New Album, Renaissance, Officially Dropped at Midnight
Fans are going crazy for the release, which is available for purchase everywhere you buy your music, and on Beyonce's website. You can see some fan reactions here.
105.3 KISS FM is Playing 4 NEW Songs
Beyonce's record label gave us permission to play four new tracks from the Renaissance album for "Bey Day.". We think they are some of the best Beyonce songs we've ever heard! And the Queen herself agrees.
These 4 NEW Songs from Renaissance are Beyonce's Personal Favorites
At least that's what her record label says. Who are we to question?
Here are the 4 New Beyonce Tracks 105.3 KISS FM is Playing for Bey Day:
Alien Superstar
Cuff It
Pure Honey
Summer Renaissance
You can find a full track list here. And since we've got your attention, enjoy our Bey Day cuts below.
Hear Beyonce's "Alien Superstar" Right Now
Get Spicy with Beyonce's New Song "Cuff It"
Pure Honey
Is Beyonce's New Song "Summer Renaissance" Her Next Big Hit?
How to Participate in Bey Day
Listen for Exclusive music from Beyonce on the New 105.3 KISS FM all day.
Play it loud and BOUNCE.
Spread the word.
Let us know which new songs are your favorites.
Have fun!
Beyonce is Selling Renaissance Merch for One Week Only
The clock is ticking in Beyonce's shop. We don't know if the Renaissance t-shirts, hats, and gloves disappear completely when time's up, or are swapped out for different merch. But why take a chance? Go shopping now.
See July 2022 New Music Releases
See August 2022 New Music Releases