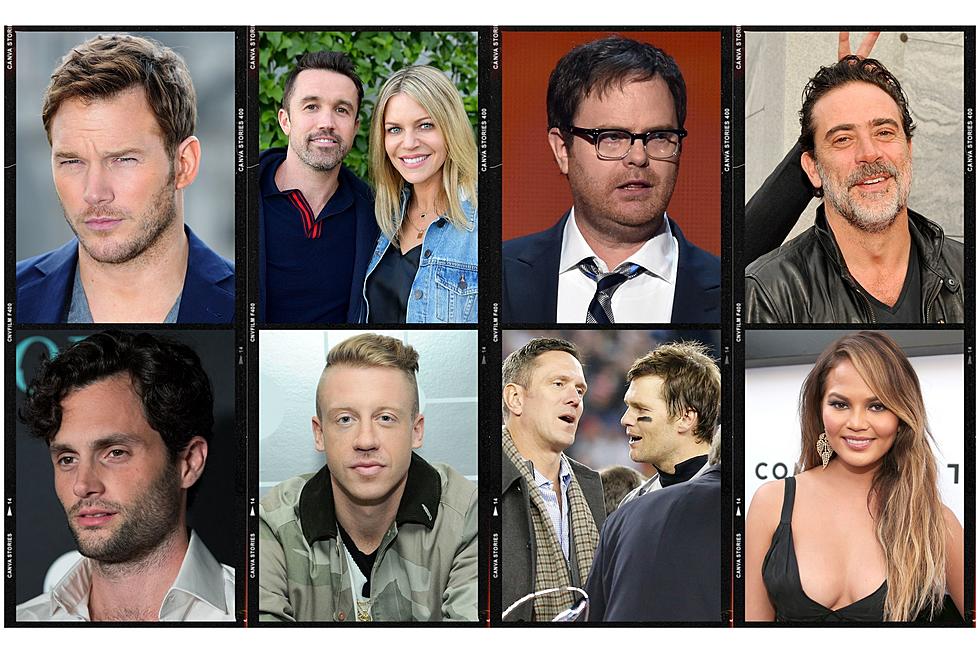 A Bunch of Amazing Celebrities You Know & Love are From Washington
Getty Images
Which celebrities live in Washington?
Washington is home to many wonderful people, some of whom have reached the ranks of the Hollywood elite, top-tier athletes, influential musicians, billionaires, and even an astronaut. One of our fellow Washingtonians hosted the longest-running game show in television history. With a population of over seven million people, successful people are all over the Evergreen State.
What actors live in Washington?
Several actors have called Washington home, including an Oscar-winning director. Chris Pratt and Rainn Wilson are obvious names that come to mind, but they're far from the only ones.
How many musicians are from Washington?
Aside from the grunge scene of the early 1990s, many musicians have come from the state of Washington. Macklemore and Ryan Lewis are fantastic Washington musicians.
Do any pro athletes come from Washington?
Several pro athletes have come from Washington, including multiple Super Bowl-winning quarterbacks, and a first overall NFL draft pick. Brian Urlacher was famously born in Pasco, while Hope Solo is from Richland.
A Bunch of Amazing Celebrities You Know & Love are From Washington
Washington's A-listers, Oscar winners, Grammy winners, and faces of big franchises in one comprehensive list.
These are celebrities that have been born in, moved to, or lived in Washington.
On a less fun note; Washington is also known for its dark history of serial killers.
The 11 Deadliest Serial Killers in Washington State's Bloody History
Every state is known for something. Florida has swamps and beautiful weather, Iowa has wrestling and corn, New York has Manhattan and Brooklyn-style pizza, Maryland has crabcakes. Washington has apples, wine, IPAs, and serial killers. This article is not meant to glorify these evil people in any way, just shed some light on a bizarre Washington truth. From Bundy to the Green River Killer, these are eleven of the deadliest killers in Washington state history.