Bust A Gut At The Seattle International Comedy Competition in Yakima
Canva
Who doesn't love to laugh? Well, besides a mime (because it would ruin their whole shtick). I have yet to meet anyone who does not love a good chuckle, a hardy laugh, or a gut buster. Laughter is the best medicine and the northwest is full of humors doctors (metaphorically speaking). So if you need to gather a group of comics in one place in Washington, why not aim for the center! That's why a competition spotlighting the best of the best is happening, right here in Yakima.
There are many places in Yakima that you can go to get laughs. Whether it's open mic nights at Bill's Place, or occasional events at Game & Grog or Brews & Cue's. Or even the special shows put on by Perham Hall, The Seasons, Sundome or Capitol Theatre. This valley is a great place for comedy. That's why it's no surprise that the 42nd Seattle International Comedy Competition is happening in Yakima.
Where is the 42nd Seattle International Comedy Competition Taking Place?
Saturday, November 12th that laughs are going to be had at Hop Capitol Brewing (2920 River Road #6). 15 contestants and guest host Erin Ingle will keep you entertained, smiling, and laughing all night. Show looks to start at 7p (doors open at 6), and yes, it's happening at a place called "Hop Capitol Brewing" so you can expect it to be a 21 and older event, in other words, things may get blue (NSFW). For more information on the 42nd Seattle International Comedy Competition, check out their Facebook page.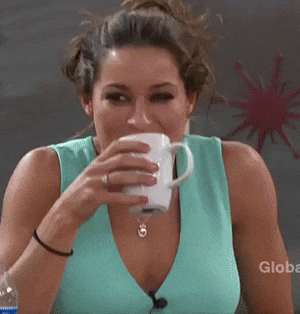 Giphy.com
Now, maybe you're not a fan of comedy competitions. Maybe you feel that comedy is subjective. What might make you laugh, might upset someone else and vice versa. Well guess what, that's for the comics to worry about and with 15 different comics in one night, you're bound to laugh and have a great time. Life is too serious, kick back and forget your troubles for a little while and let the laughter cure your soul.
LOOK: 50 famous memes and what they mean
With the infinite number of memes scattered across the internet, it's hard to keep track. Just when you've grasped the meaning of one hilarious meme, it has already become old news and replaced by something equally as enigmatic. Online forums like Tumblr, Twitter, 4chan, and Reddit are responsible for a majority of meme infections, and with the constant posting and sharing, finding the source of an original meme is easier said than done. Stacker hunted through internet resources, pop culture publications, and databases like
Know Your Meme
to find 50 different memes and what they mean. While the almost self-replicating nature of these vague symbols can get exhausting, memes in their essence can also bring people closer together—as long as they have internet access.
ALSO SEE: 30 Most Decade-Defining Memes