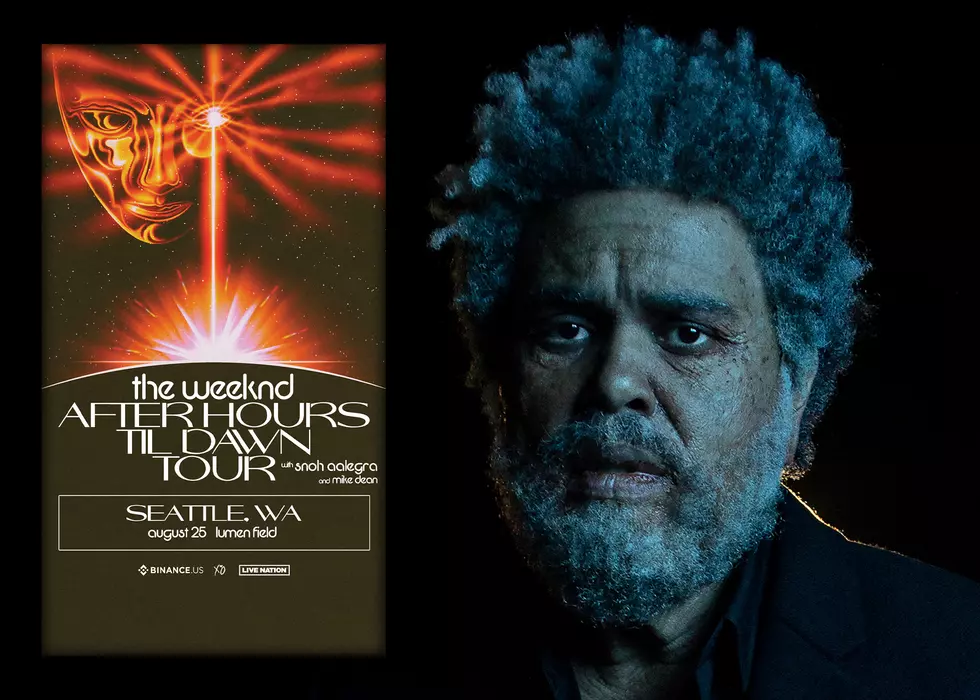 How to Win Tickets to the Weeknd from 105.3 KISS-FM
Live Nation. The Weeknd
The Weeknd in Seattle
The Weeknd is playing Seattle's Lumen Field on Thursday, August 25th at 6:30pm. It's an outdoor concert you'll never forget by one of today's most celebrated artists. 

How to Win Tickets to See the Weeknd in Seattle
Visit the New 105.5 KISS-FM Facebook page. 

Look for our Weeknd Contest graphic (pinned to the top of our Facebook page).

Go to the comments and

tag a friend.

Now you're both entered to win a pair of tickets - each!
How Will We Know if We've Won?
One winner and their tagged friend will be randomly selected daily. Winners will be notified via Facebook messenger. Good luck!
Standard Rules Apply
It doesn't make for exciting reading, but you can find all of our rules here.
Are Tickets to the Weeknd Still Available for Purchase?
As of this writing, yes. You may purchase tickets here.
Inside The Weeknd's $22.5 Million Penthouse
Take a look inside The Weeknd's cool, massive penthouse in Los Angeles, which he's selling for $22.5 million.
Astonishing Richland Mansion Features Movie Theatre, Dual master Suites, & More
Take a peek inside this lavish home with 6 bedrooms, 7 baths, dual master suites, 2 kitchens, a fully furnished gym, a movie theatre with stadium seating, & more. The lavish landscaping and fantastic view of the mountains will have you hooked.