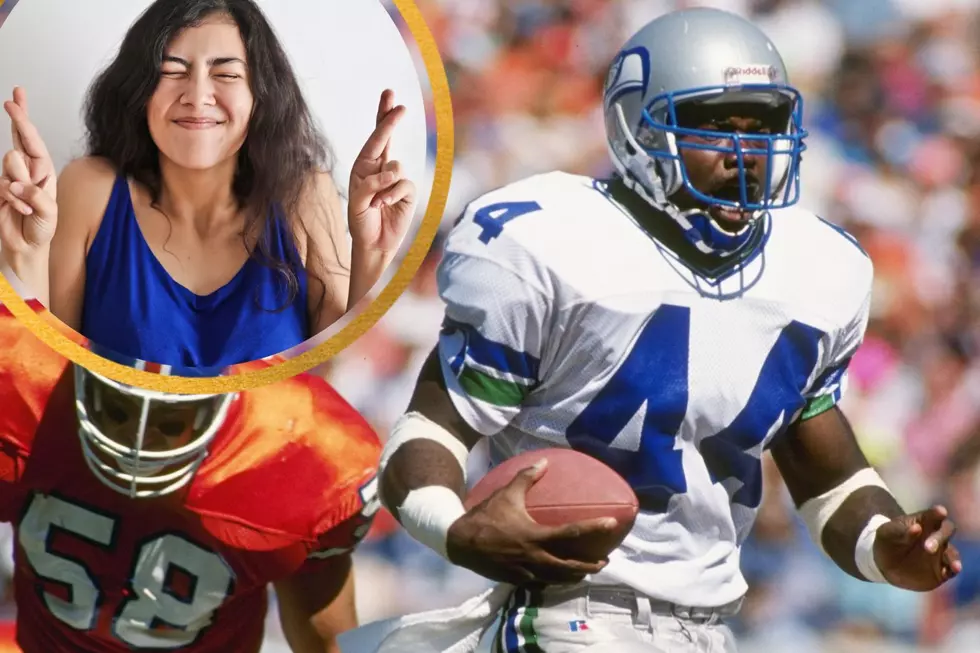 Are the Seattle Seahawks Teasing Throwback Uniforms in 2022?
Canva-Getty Images Tim DeFrisco / Stringer
As a huge fan of the Seahawks, just have to trust me on this, I have been excited for the prospect of the original "throwback" uniforms returning for years. It has not been possible because of an old NFL rule about helmet color. Teams were only allowed 1 helmet color for the season and could not change it. The Seahawks throwback helmet color is silver, making it impossible until the NFL changed the rule last year.
After the rule change, it was announced that teams were not going to add the throwback jerseys until 2023 because or distributor delays. However, this morning not only did the New York Giants announce they were adding throwback jerseys for 2022 but the Seahawks also had a tease of their own on the official twitter account.
Just that post alone doesn't mean anything, but in combination with the announcement from the Giants I think it might. If I had one wish, it would be that they bring them back for week 1 against the Broncos that were an old AFC rival of the Seahawks. I would love to witness Russell Wilson getting sacked by a sea of silver and light blue in person on Monday Night football.
So are they going to announce throwback jerseys for this season? I don't know for sure, but if you are a betting man I would put down a few bucks just in case. If they are going to announce it, I will guarantee it will be VERY SOON or not at all!
Brett Michaels Honors Veterans on 'Monday Night Football'
How Are These Promising Players With Strong Idaho Ties Are Doing In The NFL