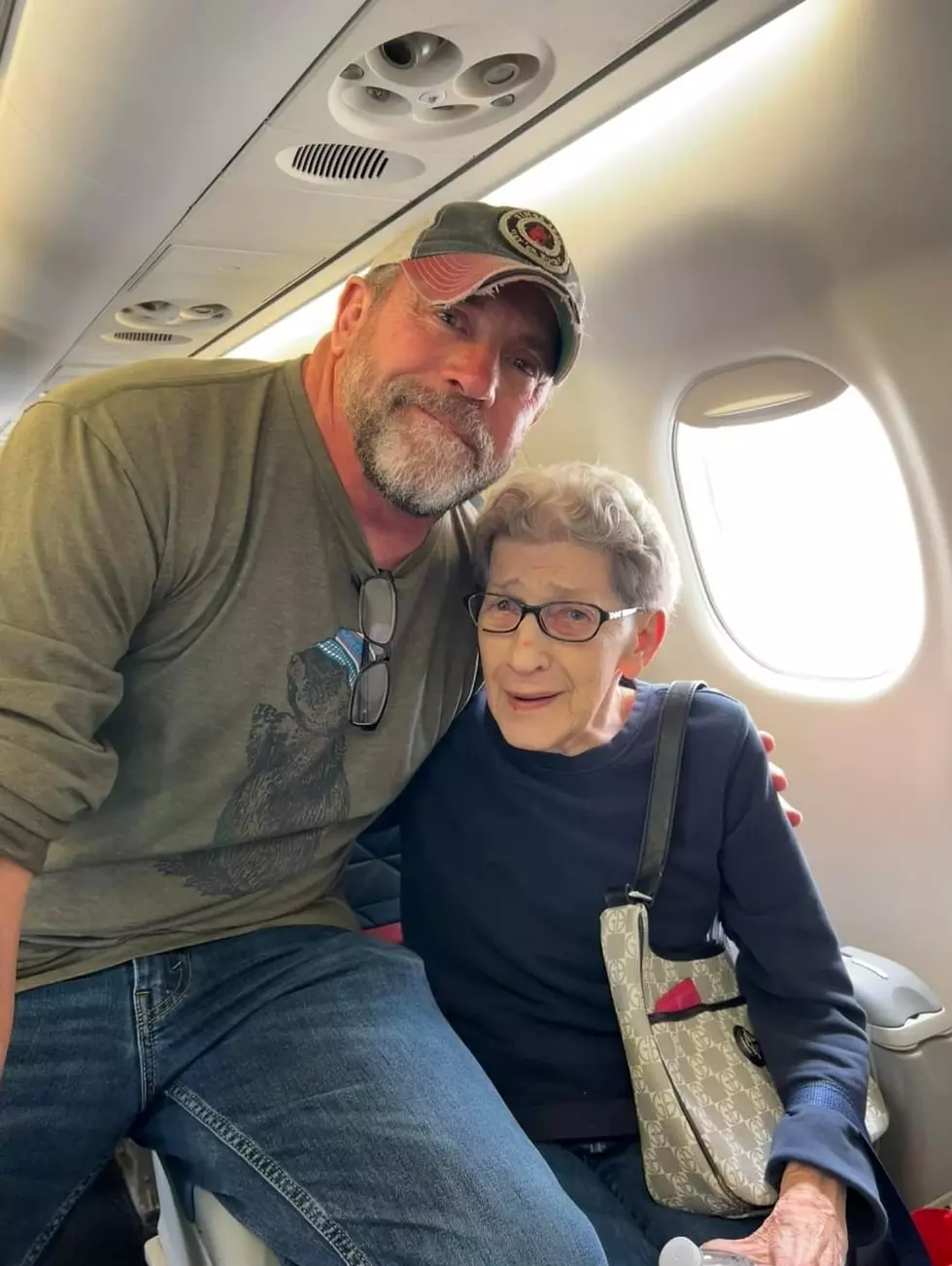 Passenger In First Class Performs Unexpected Act of Kindness
Photo: Laura Failner
Laura Failner, the woman who took this photo, is a flight attendant for SkyWest. One can imagine she's seen it all in the skies, which have - occasionally - been less than friendly the past couple of years. But recently Laura witnessed an act of kindness that would swell the heart of even the grinchiest Grinch. Lucky for us, she wanted to share the tale far and wide.
"I love looking for the good in the world," she says. Her story follows.
First Class Gentleman
As I flew up to Washington today, I had this cute little 94 year old lady get on my plane. She was frail, and had a hard time getting back to her seat. There was a bit of  confusion to where she was supposed to be seated.
In first class this wonderful gentleman saw her plight and flagged me down. He said, "can you please get her, and put her in my seat? And I will take hers."
He walked back with me to get her, and take her to first class. She was so touched. The woman gave him a big hug and said "Never in my 94 years has someone done that for me. Thank you young man." She had tears of gratitude.
It was amazing how his thoughtful act changed the attitude of everyone on the flight.
Laura's Wish for All of Us
"May we all look for the little things we can do, to help others around us, and show Christ-like acts of kindness. In this crazy world let's all try to Be the Good."
Amen.
SEE INSIDE: Live Like Royalty in Royal City Country Estate with Private Airstrip
If you drive for about an hour North of Tri-Cities on Highway 26 you'll run into the little town of
Royal City, Washington
, where it's famous for its hometown values, agriculture, wide-open spaces, and this 8000 square foot multi-million dollar home.
How Much Money Do You Need to Make to Be Happy in the Pacific Northwest?
These numbers crunched by Go Banking Rates were inspired by a 2018 study performed by Purdue University. Purdue looked to find the number that would make people feel like they reached a level of life evaluation and emotional-well being where they were truly happy.