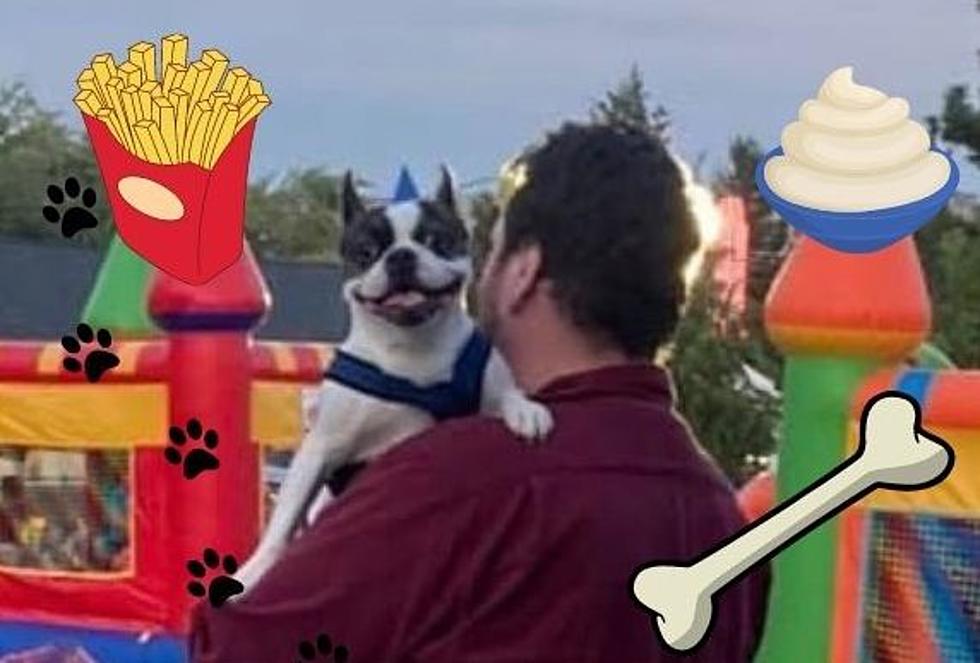 The Top 5 Places to Spoil your Dog in the Yakima Valley
Emily
The furry family members we call pets deserve to be spoiled, that's right I'm talking about our dogs. They carry the weight of the world on their shoulders, whether you realize it or not. Their surroundings are their world, including us, so when we're stressed, they're stressed.
Let your dog have their own special day, since it's spoiling your dog's day why not make it now? There are plenty of places you can spoil your dog in the Yakima valley, whether it's with treats or a makeover, we've got the perfect place for you to check out.
5.) Dog E Stylez
Take your dog to have a spa day of their own, at Dog E Stylez they'll enjoy a nice bath, nail trim, and even a haircut if they need it. All the while being able to relax while being pampered. They go above and beyond for us, so why not go above and beyond for them?
4.) Randall Dog Park
Get your dog out of the house and somewhere they can make friends. Randall Dog Park is the perfect place to let them run and get out that extra energy while you can socialize with other dog lovers. Getting this extra energy out is important, just like humans the more we're active the less we worry.
3.) Pet Pantry Yakima
Find your doggos new favorite treat here, bring them on in and let them pick it out themselves. While you're here create a closer bond with your pet and use the self-wash station and give them a bath yourself. Connect with your animal while you bathe them and they'll know that you care for them more than ever before.
2.) Homemade Meal
A homemade meal is just what the doctor ordered after a long day, you get home and dinner is waiting for you, or you're watching someone you love to make the meal for you. Just like humans, dogs get excited when they see food being made, just imagine how excited they'll be when they learn you're making it just for them. Home-made dog meals are easier to make than most people realize, there are plenty of simple recipes online. Most consist of brown rice, chicken, carrots, and peas.
1.) Earthwise Pet Supply Yakima
What better way to spoil your dog with a new toy? Earthwise Pet Supply has an assortment of toys, treats, food, and a whole lot more. Stop by and let your best fur friend pick out their new toys. Especially after such a long day, this is the perfect surprise for your dog that they won't expect.
KEEP LOOKING: See What 50 of America's Most 'Pupular' Dog Breeds Look Like as Puppies
KEEP READING: Here are 6 foods from your cookout that could harm your dog