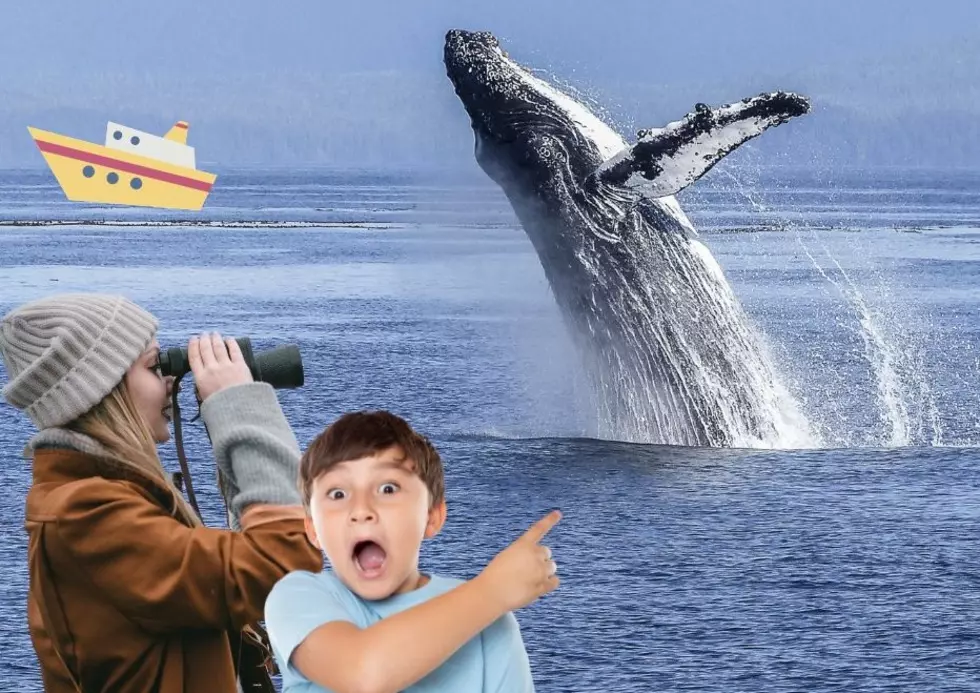 Top 3 Places you can go Whale Watching in Washington
Yakima Dme Canva
Living in Washington people assume you live and breathe the wildlife or you're held up at a cubicle all day. Either way, there's a chance you've never seen a whale outside of an aquarium or zoo, we wanna change that. Washington in general is a great place to catch wildlife in the wild.
Washington has a lot of choices for you to get on a boat and go out whale watching, but why make a random choice when there are so many options available? We'll give you three whale-watching companies with amazing reviews and let you decide for yourself.
3.) Pudget Sound Express
If you're looking to spot a whale out in the Pudget Sound surrounded by the beauty of the landscapes then Pudget Sound Express is the place for you, over 7 plus years out on the waters and showing people the beautiful creatures that surround the city including of course Whales. You can check out their website below!
2.) Island Adventures
If you're willing to drive a little further up north to Anacortes you'll get a wonderful tour out towards the San Juan Islands giving you the perfect views to see all the whales you can imagine. It's a fun trip you can make memories on for a lifetime on. To check out their site and book a trip follow the link below!
Island Adventures in Anacortes
1.) San Juan Excursions Whale & Wildlife tours
San Juan Excursions is the perfect place to go whale watching and check out other marine life while you're there. Located in the San Juan Islands you can spend a whole weekend here taking in the island life in Washington before you set sail to go whale watching. For more information or schedule a tour check out the link below!
San Juan Excursions Whale & Wildlife Tours
WATCH OUT: These are the deadliest animals in the world
OH NO WE DIDN'T: 12 Photos That Prove That Alpacas Are Cuter Than Llamas